NEWS
"A Hip Hop Halloween 2019" FREE SHOW w/ Bobby FKN White, Seven da Pantha and more!
Bobby FKN White
October 21st, 2019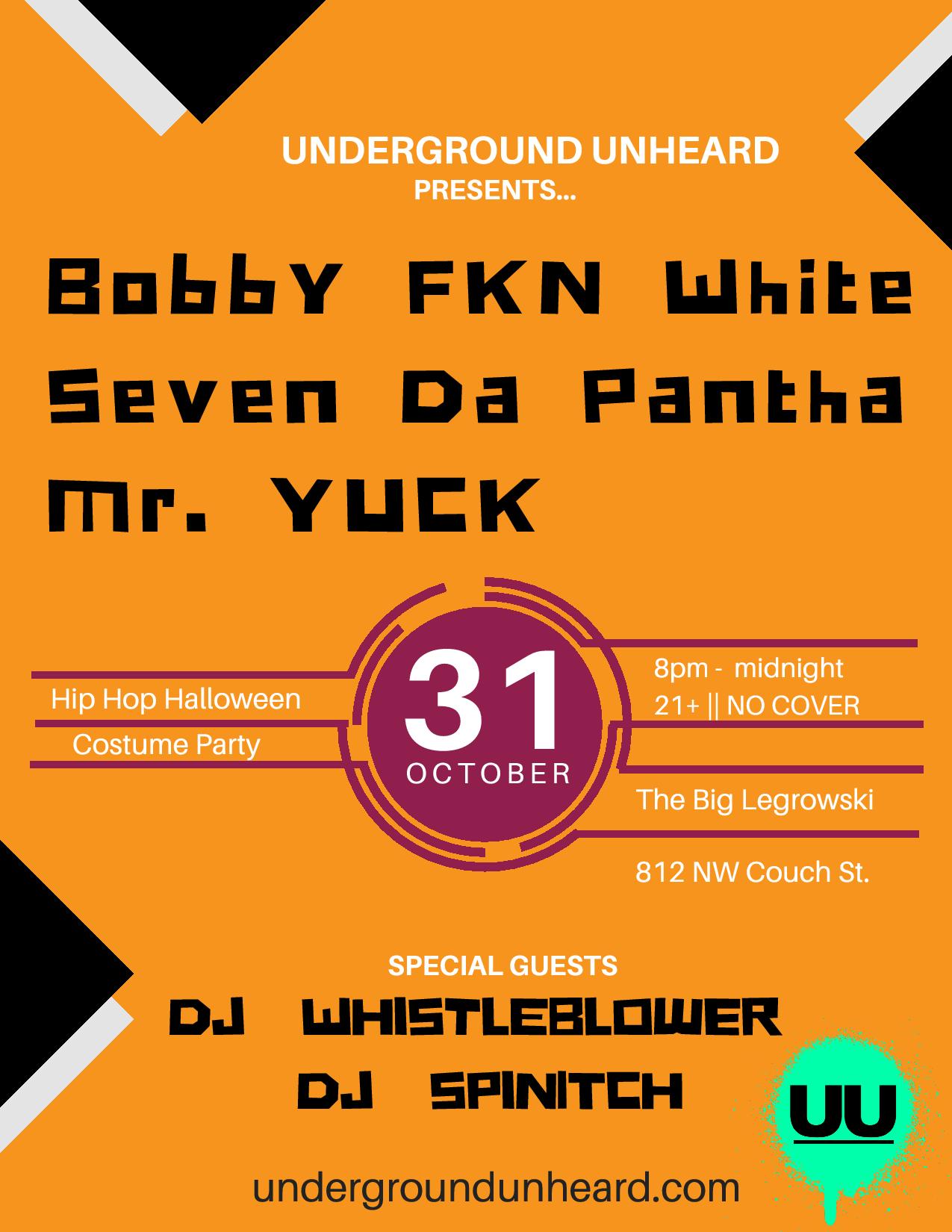 Come celebrate the best holiday of the year with us…. HALLOWEEN!
#UUcrew is bringing raw raps, vinyl, turntables and costumes to downtown Portland and you are invited!
Underground Unheard Presents…
"A Hip Hop Halloween" OCT 31st 8pm-12am @ The Big Legrowski 812 NW Couch St. Portland OR.
-Bobby FKN White
https://undergroundunheard.bandcamp.com/album/singles-wrinkles-2
-Seven da Pantha
https://sevendapantha.bandcamp.com
-Mr. YUCK
https://mryuckismean.bandcamp.com/album/mr-yuck-2
-DJ Whistleblower
https://soundcloud.com/dj-whistleblower
-DJ Spinitch
https://smythmusic.bandcamp.com/
21+
8pm-midnight
NO COVER
bring a costume and bring a friend….see ya then!