NEWS
"Primal" Remix Contest [$30 cash prize]
Bobby FKN White
October 12th, 2016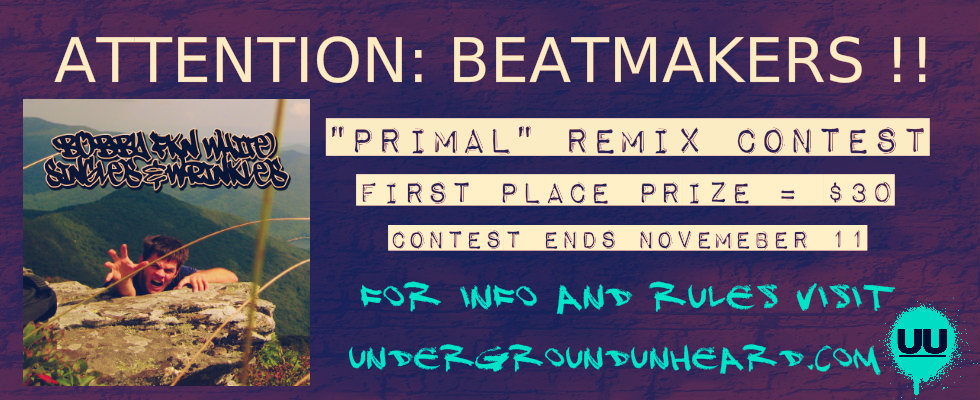 RULES
// The beat must be all original production [previously unreleased]
// Producers may use cleared or unlearned samples to create a beat of any genre.
// The producer must use all of the vocals from the original track.
// The producer may chop, flip or rearrange the a Capella.
JUDGING
The winner will be selected based off a point system consisting of 3 judges that will choose their top three remixes. Each remix may or may not receive points depending on if the judge chooses them for their top three ranked remix. 1st = 3 points 2nd = 2 points 3rd = 1 point. The remix with the most points after each judges tallies their rankings/points will be declared winner.
Remixes will be judged primarily by originality and production quality.
SUBMIT tracks before NOVEMBER 11 2016 by emailing links or files to:
[email protected]