NEWS
Rebuilding Greenwood by Quanstar is AVAILABLE NOW!
Bobby FKN White
March 4th, 2018
"Rebuilding Greenwood" by Quanstar is AVAILABLE NOW!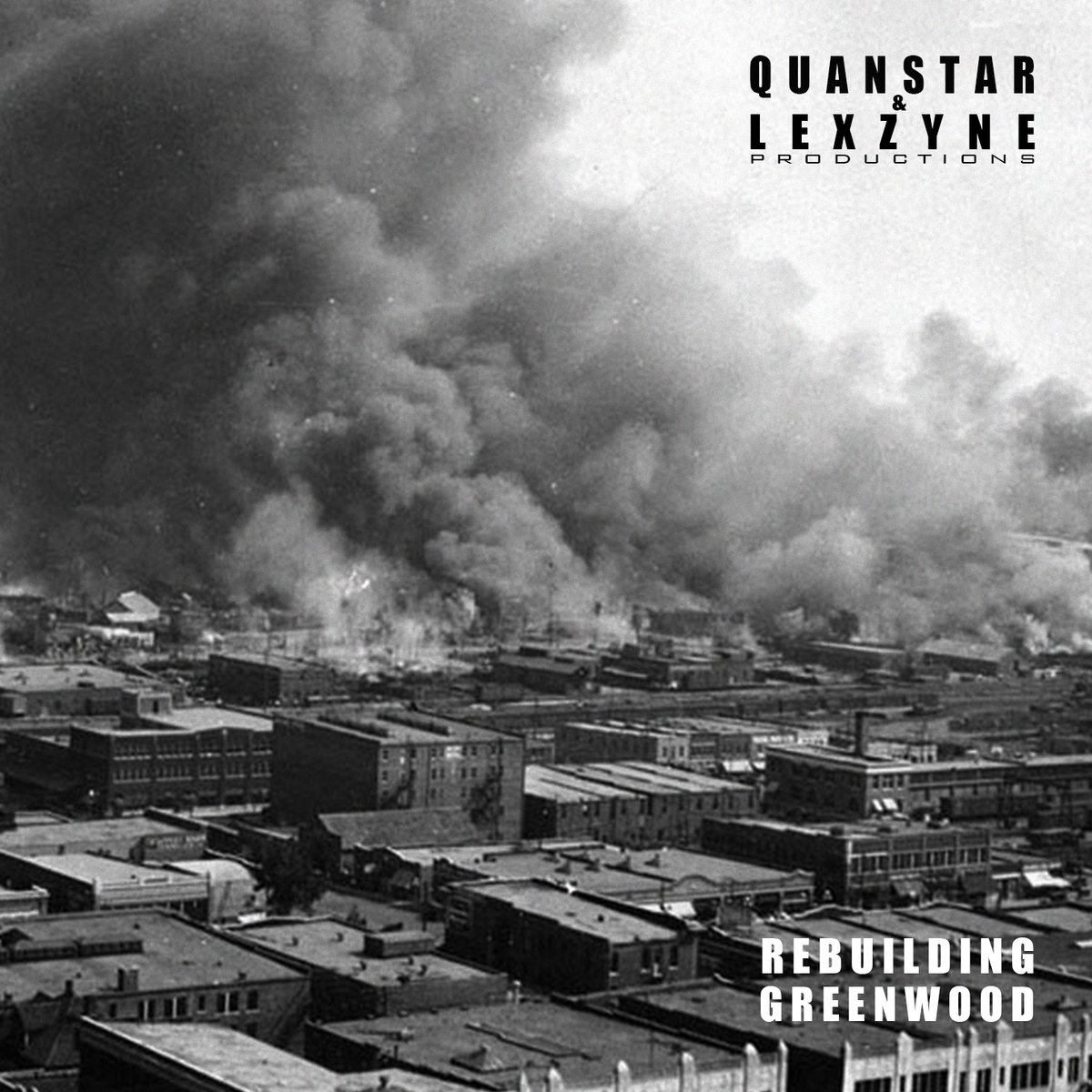 DOWNLOAD, STREAM & PURCHASE here:
"Rebuilding Greenwood" is the seventh project from Quanstar and LexZyne Productions. The album is a tribute to Black excellence, struggle, and empowerment. Named in honor of the Tulsa neighborhood titled Black Wall Street that was destroyed during the Tulsa Race Riots of 1921. Rebuilding Greenwood is an honest and heartfelt look at the Black community – the strengths and weaknesses – and how, despite struggles and setbacks, it has always been able to pick up and succeed.
credits
released February 28, 2018
All lyrics written by Janale Harris for Quanstar, LLC.
All songs produced by Rashad Cunningham and Alex Gholston for LexZyne Procudtions.
#RebuildingGreenwoodTour
Quanstar's "The Rebuilding Greenwood Tour"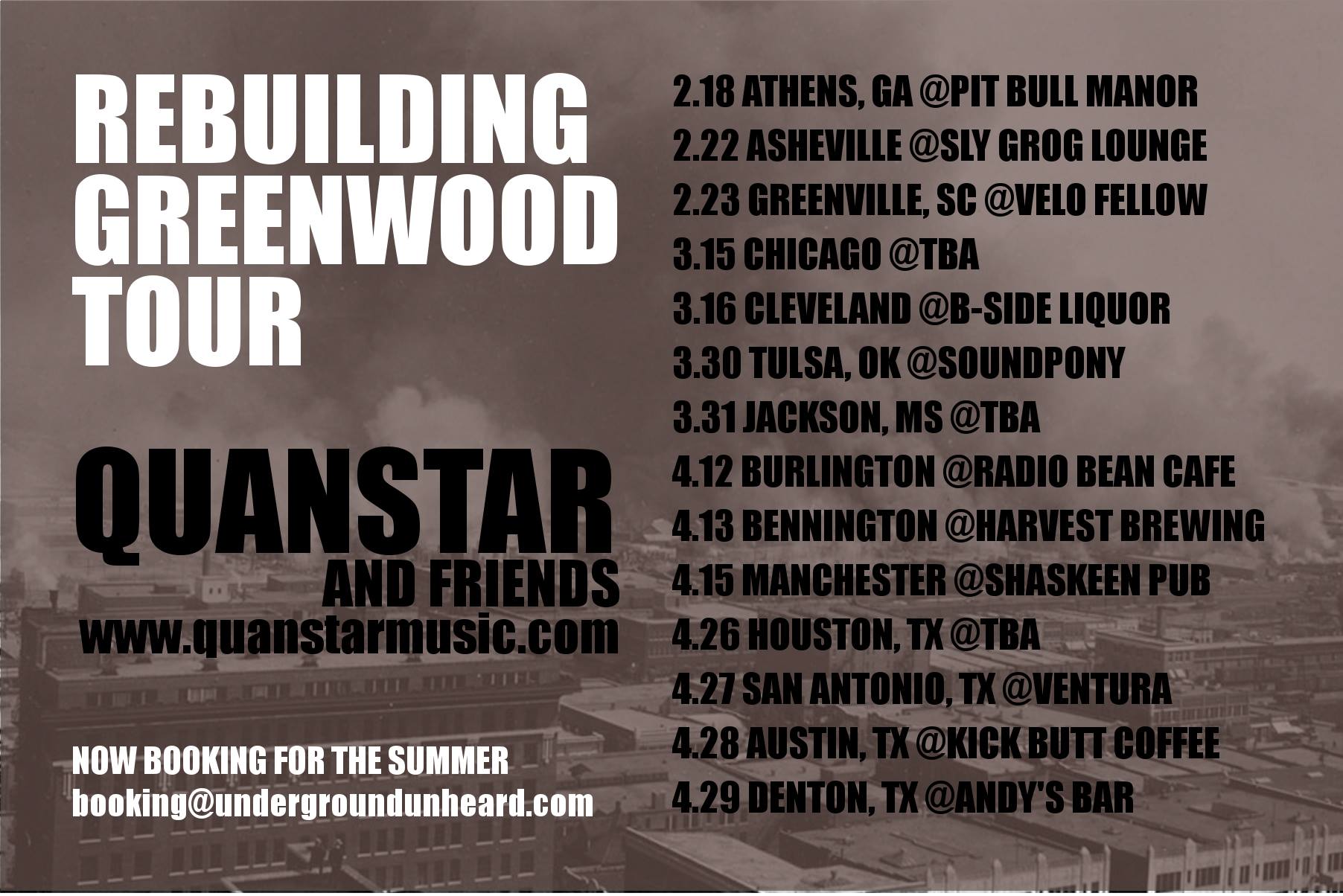 Mar 16

Cleveland, OH

Mar 30

Tulsa, OK

Mar 31

Jackson, MS

Apr 12

Burlington, VT

Apr 13

Bennington, VT

Apr 15

Manchester, NH

Apr 26

Austin, TX

Apr 27

San Antonio, TX

Apr 29

Denton, TX