NEWS
UU Comp VOL. 4 dropping 4/20/19!!
Bobby FKN White
March 17th, 2019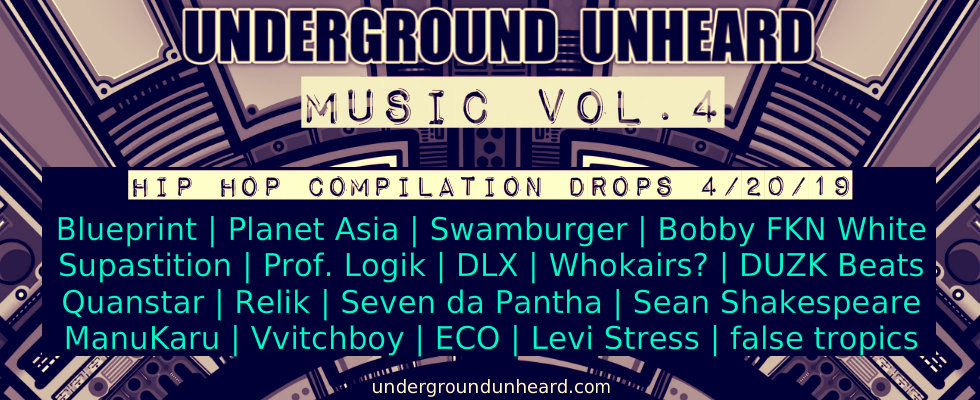 Underground Unheard Volume 4 dropping April 20th 2019!
Once again the independent Hip Hop crew, "Underground Unheard", is getting ready to release the newest addition to the compilation series….VOLUME 4! Every several years Underground Unheard compiles some of the best tracks released by #UUcrew artists and affiliates. These compilations series is released on digital and physical formats and can be found on all streaming services. Hip Hop can be such a vast genre with many styles and sounds. UU VOL. 4 does a great job showcasing many different sub genres and variations of raps and beats!
Check it out on 4/20/19 via #UUcrew bandcamp: https://undergroundunheard.bandcamp.com/