NEWS
UUcrew has a new member …but its not a human!
Bobby FKN White
May 20th, 2017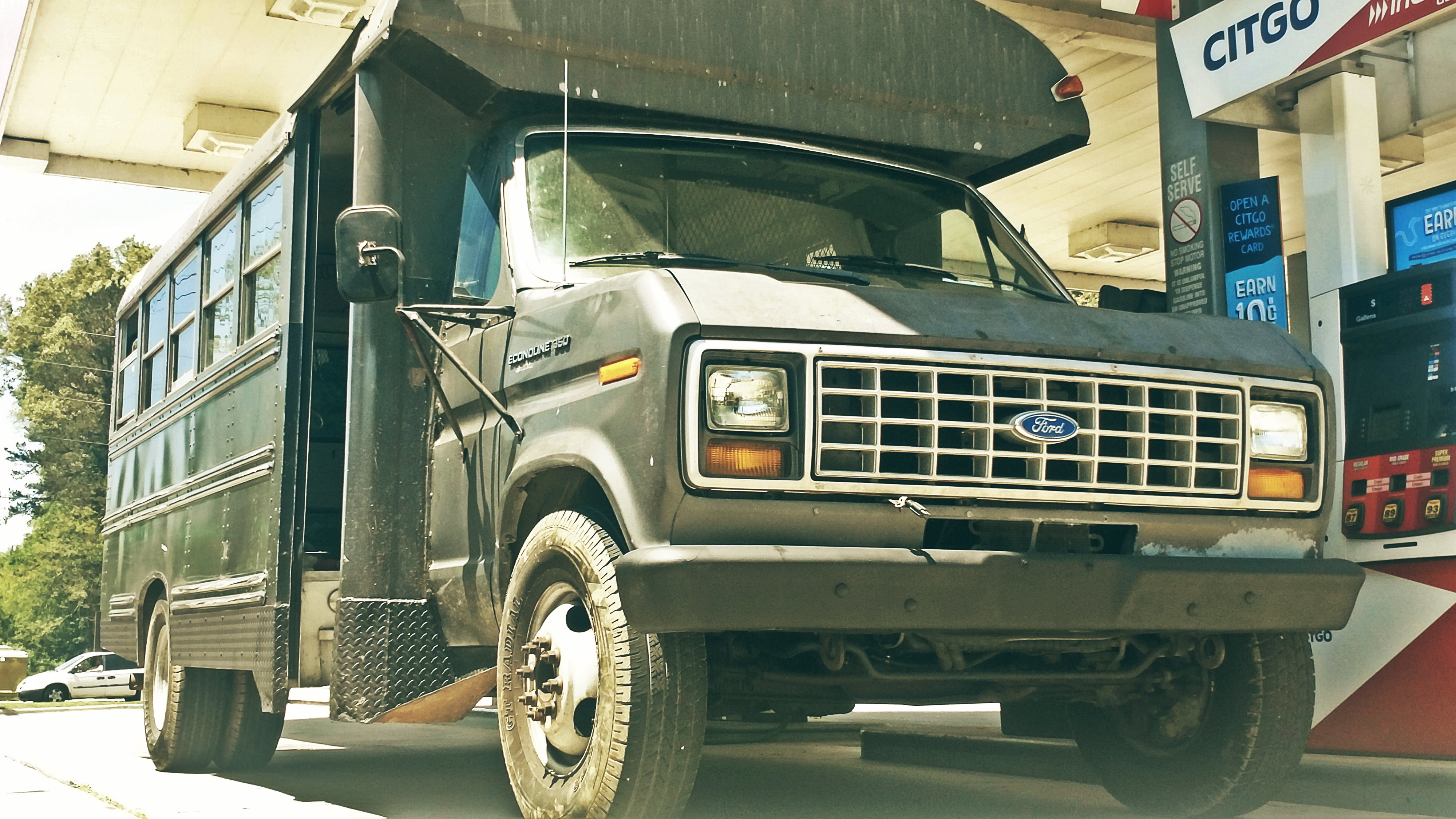 Underground Unheard would like to welcome the newest member… "Old Glory Number 9" aka "OG#9", a skoolie/rv conversion vehicle. This old prisioner bus has been undergoing renovation sessions and is nearly complete, just in time for a summer tour.
You can find more info on OG#9 at the travel blog site here: www.oldglorynumbernine.com
Old Glory #9 aka "OG" is the original name for this 1990 Ford E-350 diesel skoolie. This short bus, which was a Correctional Transportation (Prison) vehicle for the State of Oregon, was later purchased then relocated to Asheville NC. The conversion began early 2017 between Asheville NC. and Winston Salem NC.
// STATS //
name: Old Glory Number Nine aka "OG"
age: 27
vehicle type: RV conversion
title status: H.C. [House Car] fuel type: diesel
transmission type: automatic
weight [pre conversion]: approx. 8,300 pounds
weight [post conversion]: —
height:
length: 20 foot.
color: grey/silver